Hello, I am Ronalafae, I want to tell you a little bit about myself.
I was born in Utah, and was raised in a very large family, where I was loved and spoiled by my grandmother (who was very psychic). She took me under her wing and taught me many great things.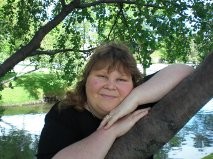 However, when she died when i was six, I forgot most of what she taught me. I pulled away from spirit and walked more in the human world. I married my teenage sweat-heart Cary, and we have two beautiful children. When I was thirty-years-old I had a Near Death Experience when I drowned while boating. When I woke up from that event I realized I was not being my true self. I wanted to go back to my training that my grandmother had fostered in me.
I sought out  training wherever I could. I ran into one of the greatest men I have ever known, Grandfather Lightfeather, who saw the spark I had and the desire I was committed to, and began a very intense training that lasted four years. As a result of that training, through tools like lodges and firewalks, I learned to control my Psychic self. I hope to share this gift with you, as it is given to help all those who ask…
For a clear accurate reading you should call me. I have been tested to be 85% accurate in love, money, and up coming events. I have been helping people find their way for over 40 years. a no crap, honest psychic that tells it like it is. If you want an honest no wasting of your time and money; call me now. I can tell you what that special someone is thinking and how to catch Mr./Miss right. If you have life questions of just where you path is leading, I can show you the way. Have you lost something and need help finding it? Or just want to know when that special someone will be entering your life and how you will be meeting him or her, now is the time to find out. Are you looking for a new job? Let me guide you in the right direction. Now is the time to know your future, now is the time to call me. I work limited hours. Please leave feedback it helps me to serve you better. Have a great day.